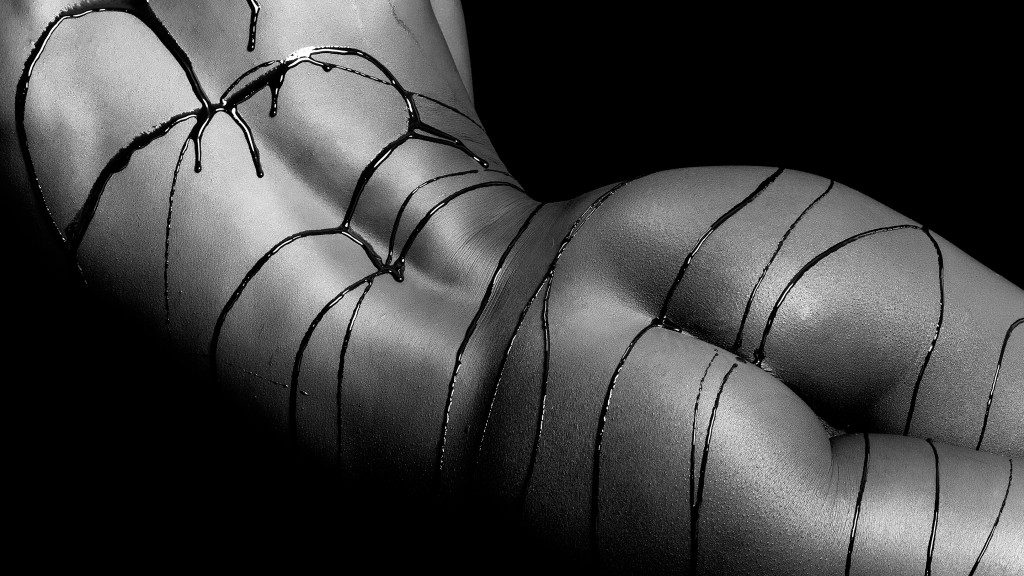 https://www.britishsexfinder.com
Syrups and spreads spend most of their life waiting to top off pancakes, but if variety is the spice of life, bringing them into the bedroom may be your next morning move. A first impression, specifically when it comes to introducing anything new in the bedroom, does matter. So before you pick your first tantalizing sweet, you may ask yourself, "When it comes to applying these toppings on your skin, is taste more important than texture?" Or, "Which products are less about the night of and more about the morning after?" We spoke to a selection of experts from the world of hospitality and sex education to determine which syrups and spreads are best to bring to bed.
---
9) Sugar-Free Syrup
It doesn't sound sexy, and the truth is, sugar-free syrup wasn't a favorite. But Engle says it shouldn't be overlooked:"…You can use syrups and spreads with sugar, but be mindful of where you're putting them…" Getting these products in the wrong places is less than ideal. Overall, it's not a shock that when it comes to sex and food, not everyone takes the same position.
---
8) Fluff
It might be a sandwich staple in New England, but food writer and recipe developer Dara Pollak pointed out that in the bedroom, Fluff's tendency to stick around longer than it should isn't exactly sexy. "Fluff actually dries to your skin if it's not wet. It will come off with water and soap but trust me, it is not a pleasant cleansing experience. Me, my ex, and my loofah got a workout with that one."
---
7) Peanut Butter
Allergies aside, peanut butter's thick consistency, odor, and the aforementioned issues with cleaning up an oil-based spread make it pretty unappetizing for most of our experts when used in between the sheets. But, not everyone is a hater. Josh Cameron said it scored points because of peanut butter's balance of flavors.
---
6) Frosting
Frosting may seem sexy in theory, but most of our experts agree it is better left to dress up a cake than to cover up a body. Because of its consistency, it's more likely to be stuck on your skin, than end up in your mouth, bumping it down the list. Like a cheesy pick up line, laying frosting on thick is never a good idea.
---
5) Honey
Will Benedetto, cocktail curator at the Manhattan based In Good Company Hospitality restaurant group, is all about exploring the honey pot because of its versatility. "Ranging in flavors and viscosities, honey is both a dynamic and workable ingredient. I think it's advisable to blend honey with a portion of warm water and a pinch of salt to make it a bit more fluid. I'd suggest seeking honeys that are fuller bodied and a little more fragrant, like orange blossom or acacia." Plus, it never spoils, so it's an easy one to keep on hand.
---
4) Nutella
Nutella is showing up in all sorts of places and Chef R.L. King of Bar Gonzo in New York City is all about bringing it in the bedroom. "It's soft, creamy and a good balance of sweet and nutty, making for a really sensual spread," he explained. But Engle points out that clean up with nut spreads can be more work. "These products are oil-based and are therefore not water-soluble, making them hard to remove."
---
3) Maple Syrup
To many of our experts, natural and organic products are just as important in the bedroom, as they are in the kitchen. "I always think that it's best to keep the ingredients as unprocessed as possible! For example, maple syrup, honey, chocolate ganache…the fewer ingredients in the products, the better! Especially if you are putting them in delicate places," noted Angela Garbacz, the owner and head pastry chef of Goldenrod Pastries in Lincoln, Nebraska. It may not be what you automatically reach for, but maple syrup scores points for its simplicity.
---
2) Whipped Toppings
Easy to apply and even more fun to lick off, whipped toppings such as Cool Whip are a top choice when it comes to food foreplay, especially the sugar-free versions. "My favorite spread is sugar-free Cool Whip. It isn't sticky and has a nice consistency as long as you let it get to room temp, so it stops being chunky and is more like whipped cream" explained Gigi Engle, a sex educator and writer. "Unfortunately, if you don't thoroughly rinse a sugary spread, you could be in trouble," notes Engle. "The vagina has a delicate eco-system…Food play is fun, but you have to be mindful of your body."
Of the whipped toppings, whip cream deserves a special mention, but some of our experts noted that it's not as sophisticated as some of the other options out there. "If you have to go with a bowl of whipped cream, your bedroom partner might think you are on a budget," noted Josh Cameron, Head Bartender at Boulton & Watt in New York City. But for the cost-conscious, whipped cream is easy to find – and easy to remove.
---
1) Chocolate Syrup
It's no surprise that chocolate syrup comes in at number one. Though several participants noted it can be a little too sticky for their taste, it still ranked the highest due to its familiarity. Chef Chintan Pandya, Executive Chef of Rahi in New York City, suggests Ghirardelli Chocolate Syrup. "It's pure chocolate and you can apply it like a sensual art or just random strokes."
https://www.britishsexfinder.com